Molding
One of the quickest ways to dress up a room is adding molding. Scale is the key to attractive molding, generally, the higher the ceiling, the wider the crown and baseboard molding can be. You don't have to spend a fortune for wide molding. Build up elaborate crowns and baseboards by piecing together thinner pieces of molding to create the look you want.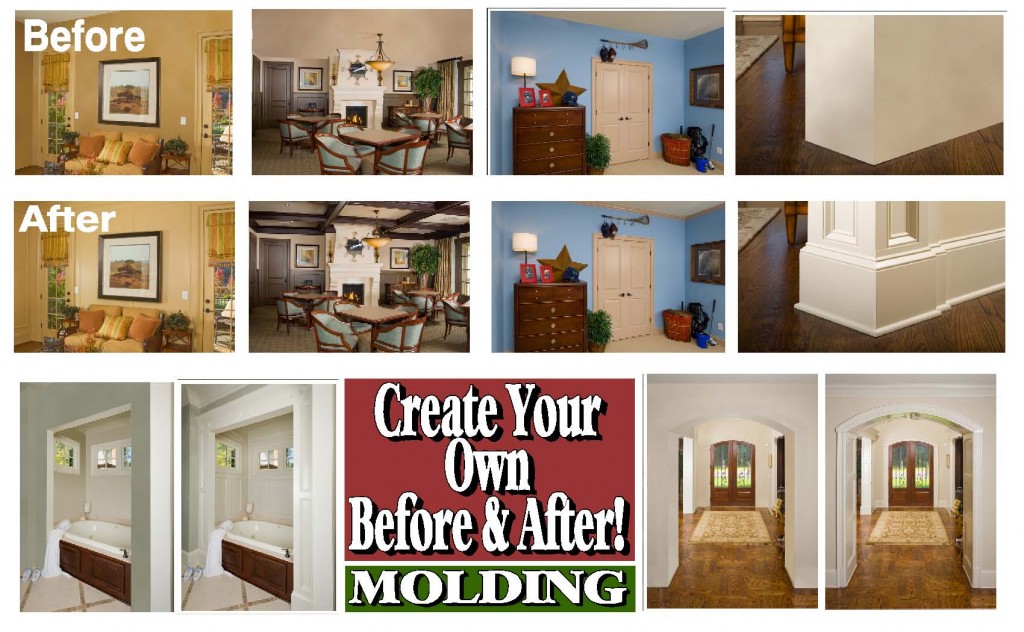 Stain-Grade Molding
Stain grade molding will be suitable for a clear finish with no knots or other blemishes that would be very noticeable. It will be made from one piece of wood. At S&S HOME CENTER the majority of our stain grade molding will be milled from White Pine, which is much less expensive alternative to hardwood moldings. It is very suitable for staining/varnishing or clear coating with varnish to bring out the natural beauty of the wood grain.
Paint Grade Molding
Finger Joint Molding is made by gluing several short pieces of wood together in order to form one piece. Generally, it is not pre-primed. We also carry a selection of paint grade moldings made from wood by-products and synthetic materials, such as MDF. These products are typically pre-primed requiring less time painting.  Both products are considerably cheaper than stain grade molding.
See a selection of the styles of molding we carry: Click image to enlarge.